>> Dec 6, 2009
I drove down to Malacca on
Friday
as I had something to attend this weekend. As I was gonna be there for a while, I decided to seek out as much of Malacca's good food as possible.
Since the first time
Jien
told us about the
coconut shake
outside his house, we've been doubting him. After all, how good can coconut water and coconut flesh blended with ice cream and ice be? Well, I take my words back.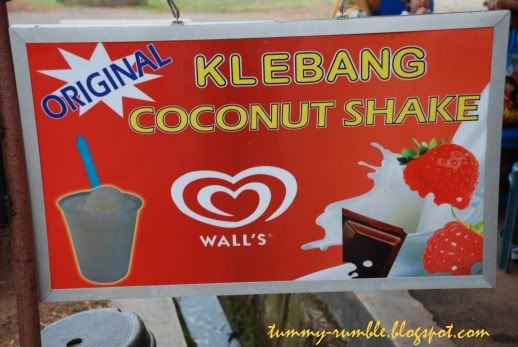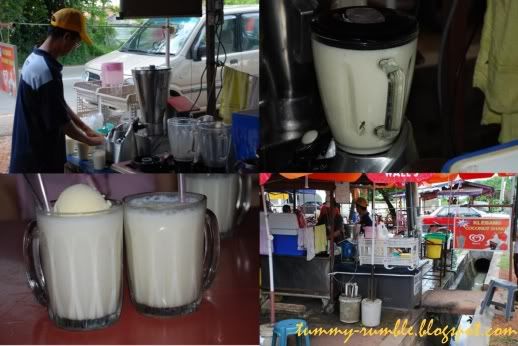 The Coconut Shake stall

This stall is basically a drink stall. However, their
trademark
drink is their coconut shake. People travel from far and wide to
Klebang
just for this drink. I had to drive for 30
mins
to get there.
(Special thanks to my auntie for showing me around Malacca).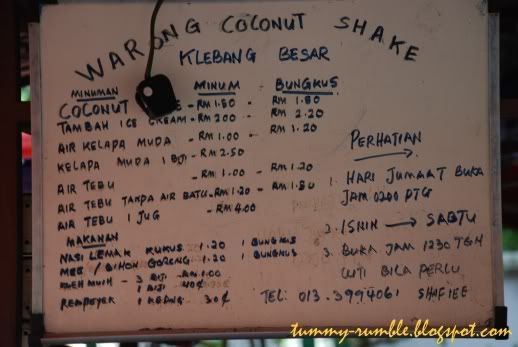 Heaven in a glass

The shake is priced at
RM1.50
. One can opt for an additional scoop of ice cream on their shake for an additional
RM0.50
. There is a take away cost of
RM0.20
for each cup. The shake is made by blending young coconut flesh and coconut water together with vanilla walls ice cream and ice to become a creamy, rich, thick smoothie like texture.
Well, it sure was worth it. The texture of the shake was just perfect. I would certainly recommend anyone who is going down to Malacca to give it a go. Trust me, you won't regret it. I'll make sure I visit this place again the next time I'm in Malacca.
This coconut shake stall is located right beside the
Caltex
petrol station at
Klebang

, Malacca
.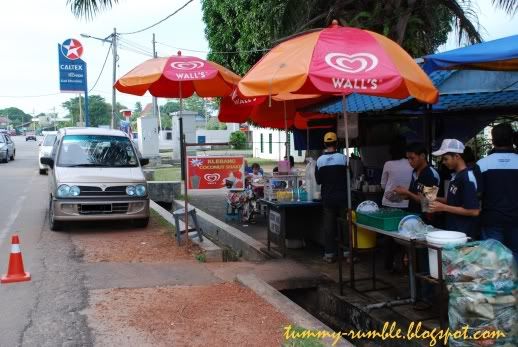 Check out the

Caltex

petrol station next to the stall
Restaurant rating 8/10
*Ratings are based on

ambience

, service, value and food quality for the price you're paying. Opinions expressed are solely based on my personal experience
Map
to the coconut shake @
Klebang
, Malacca
Address:
along
Jalan
Klebang
Besar
(beside
Caltex
)
Contact:
Telephone number: 013-34994061 (En Shafie)
Opening hours
12.30pm-6.30pm daily (except
Friday
).
Friday 2pm-6.30pm
No specific off days. They take off when they want to.
Nasi Lemak